Fixed Income Free Report
Why do you need fixed income?
Whether you're looking to supplant lost income in retirement, you're looking to grow your wealth and savings ahead of retirement, or you're hoping to offset the potential risks of an aggressive investment portfolio, fixed income investments can reap many rewards.
With the Tactical Wealth Fixed Income Fund, investors get the stable, consistent monthly income they seek with the safety and security they deserve.
Our strategy provides peace of mind and a consistent source of income by issuing and purchasing mortgage and trust deed loans which pay steady monthly interest rates — which tend to be higher than those offered by bonds, annuities, and other fixed investments.
Additional benefits of the Fixed Income Fund include:
Simple, easy-to-understand
Monthly income deposited directly into your bank account
Higher interest rates than bonds, annuities, and other fixed investments
Flexible and creative terms available
Many payout options, including serving as a lifetime annuity
Tax-efficient income
NO investor fees, management fees, or transaction fees
Diversified assets backed by real value in stable markets
IRA-qualified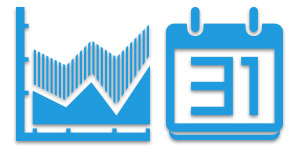 Our fixed income rates are sure to beat any fixed annuities, bonds, or other products. Not to mention, you can feel secure and protected in knowing that your money is not being tied to the health of the volatile stock markets.
Ready to learn more? Fill out the form below to download the Fixed Income Free Report to see how fixed income can help you.
What's In The Free Report?
The Fixed Income Free Report has all of the information you need in order to make a sound investment. Our report will outline, among other things:
Who Needs Fixed Income?
About The Fixed Income Fund
Frequently Asked Questions
How The Fixed Income Fund Compares
Example Fixed Monthly and Annual Payment Amounts
Total Interest Earned With The Fixed Income Fund
The Benefits Of Compounding Interest
Fill out the form below to access the free report and contact Tactical Wealth today and get started on the path toward financial freedom.